How to Sell Digital Products

Unicart enables you to sell digital products like e-book, downloadable product on your Unicart store. A download link is provided from customer account, after you fulfilled the order.
Step 1: Install App
Step 2: Add Digital Product
Step 3: Receive Download Link (From Customer Perspective)
Step 2: Add Digital Product
1. Navigate to Products page, click Add Product button.

2. Fill in product detail fields. Learn more.
3. Disable Require Shipping as it does not require delivery.

4. Extend Downloads box and click Add download button.
5. Click Add Download again to fill up details and upload attachment.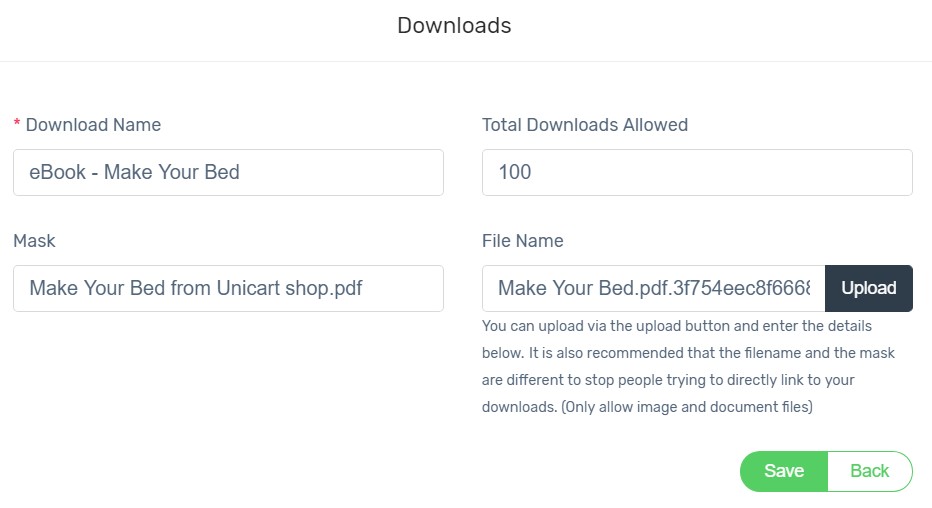 Mask is to avoid your customer from inserting the direct link URL and download your file without payment. Insert different name in Mask to ensure the original file name is unpredictable.
6. Click Save button.
7. Select the created download to assign to the product.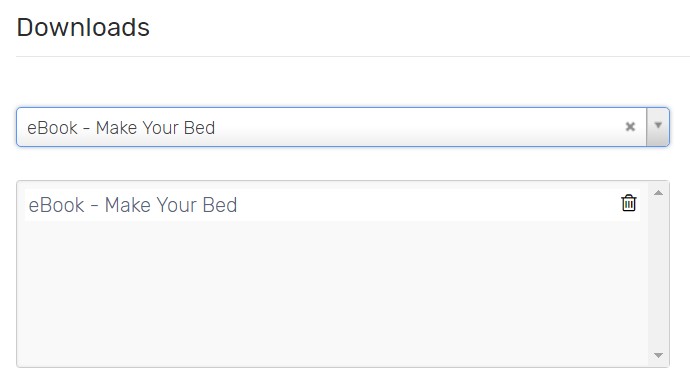 8. Click Save button, Clear Cache and Preview the button.
Congratulation! You have successfully added digital product on your Unicart store.