How to Create New Product
Adding product is one of the important processes of setting up your Unicart store. The more detailed the product content, the more confident customers would buy from you.

Let's follow a few steps below to create product easily in Unicart store to sell!
Basic Product Information
Good Product Information
Advanced Product Information
Useful Apps
Basic Product Information
1. Navigate to Products, click Add Product on top right.

2. Enter Product Name in Title field. Recommendation: Brand + Model + Type / Attribute.
3. Enter Identity Code of the product in SKU field. Must be mandatory, unique and do NOT contain spacing, symbol / special character. 
4. Choose Tax Class to apply for a product. Learn more about bulk apply SST to all products.
5. Enter Price of the product to sell.

6. Enter Description of the product to attract customers to buy from you. If product description comes with the image, upload image first.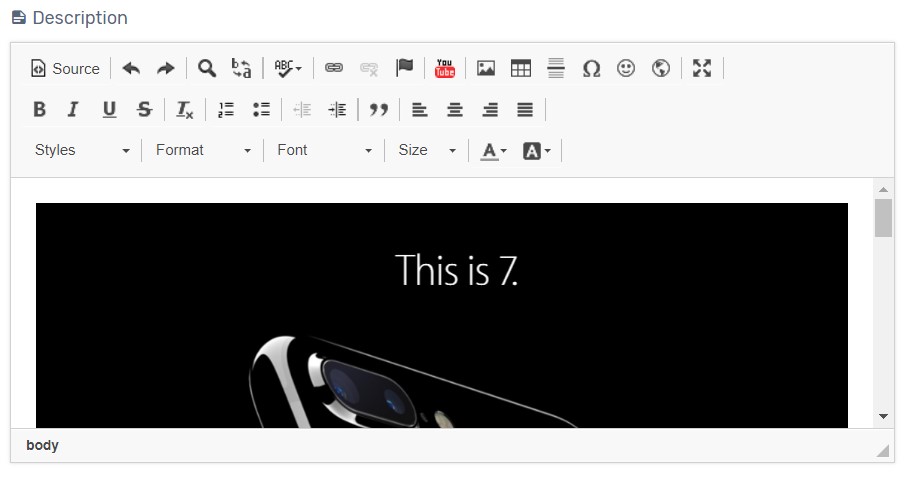 7. Choose Category of the product, or even apply more than one category by pressing CTRL + CLICK on the category.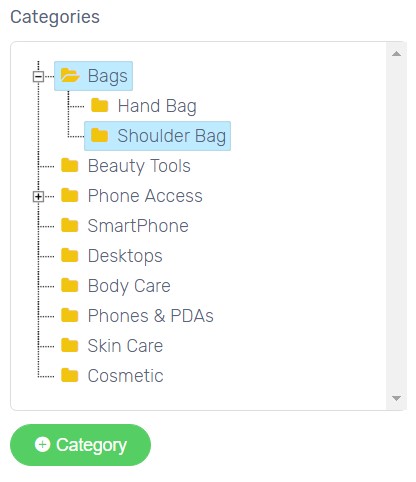 8. Enter number of available stock in Quantity field to sell. If product contains variants (Color, Size etc), use enable variants.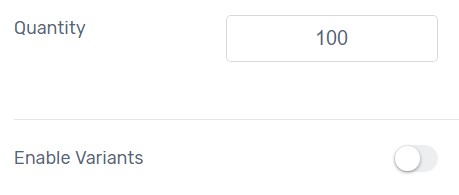 9. Enter Weight of product to calculate shipping fee.

10. Ensure Status is enabled to publish a listing on Unicart store.

11. Click Save button on top right, Clear Cache and Preview the product.

A basic product is successfully created with these few steps.
Good Product Information
The following fields are recommended to fill up to have good product content on your Unicart store. Besides that, some of the fields are mandatory for marketplace sync.
1. Highlight is to insert the selling point of the product you wish to attract customers.
– Mandatory for Lazada Sync.
– Must use Bullet Points.
– Must at least 3 points and maximum 8 points.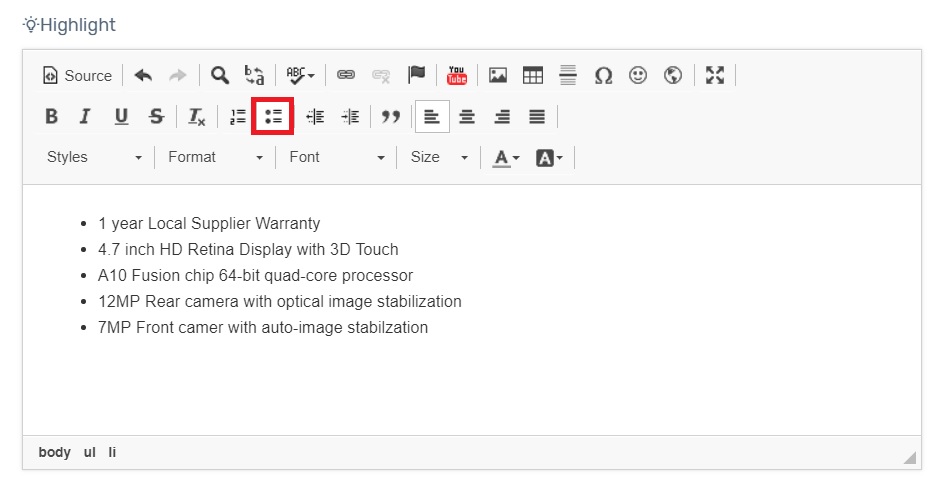 2. What's in the box is to list the item(s) customers expect to receive.
– Mandatory for Lazada Sync.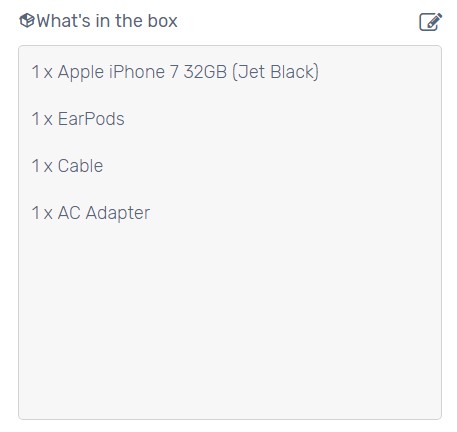 3. Click a brand to assign Brand of the product (if any).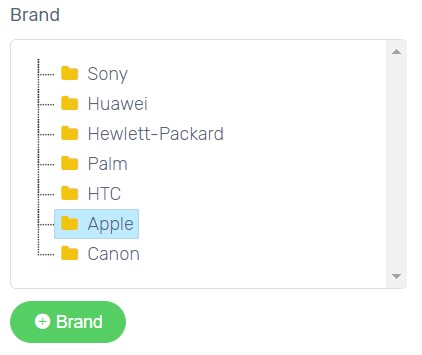 4. Select a Product Label with written information about the product to have an eye-catchy effect.

5. Enable Track Inventory to auto deduct inventory when an order is made. Disable to not deduct stock automatically when a product is purchased, especially for a pre-order product.
– Must be enabled for marketplace sync.

6. Enter Dimensions of the product in Length x Width x Height.
– Mandatory for Lazada Sync.

7. Click Save button on top right, Clear Cache and Preview the product.

A sample product is successfully created.

Advanced Product Information
There are additional settings you can play around with, to find the best setting for your products.
General

Cost: Enter cost for your own record purpose only, it won't display on your Unicart store.
Visibility & Order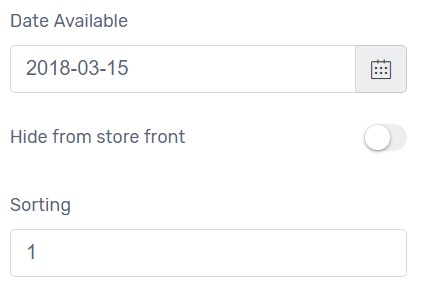 Date Available: The date that product is available for selling.

Hide from store front: Enable it when product is not published to sell from Unicart store, and able to be added in manual order from Unicart Admin Panel.

Sorting: Arrange sequence of the product in ascending order to be displayed on applied category page.
Grouping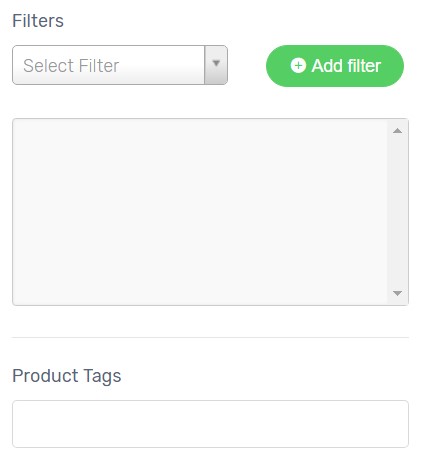 Filters: Assign Filter to product to be searched easily.

Product Tags: It filters out the product that has the same tag. Function similar like Instagram hashtag.
Shipping

Requires Shipping: Enable it when product is tangible and require delivery. Disable it if product does not require shipping such as downloadable e-book.

Free Shipping: Enable it when product comes with free shipping.
Advanced

Min Quantity: The minimum quantity customers require to buy before checkout.

Max Quantity: The maximum quantity customers can buy the product.

Pre-Order Item: Select Yes if customers is allowed to purchase first when stock is not available.

Out of Stock Status: Determine what status to display when product is out of stock.
SEO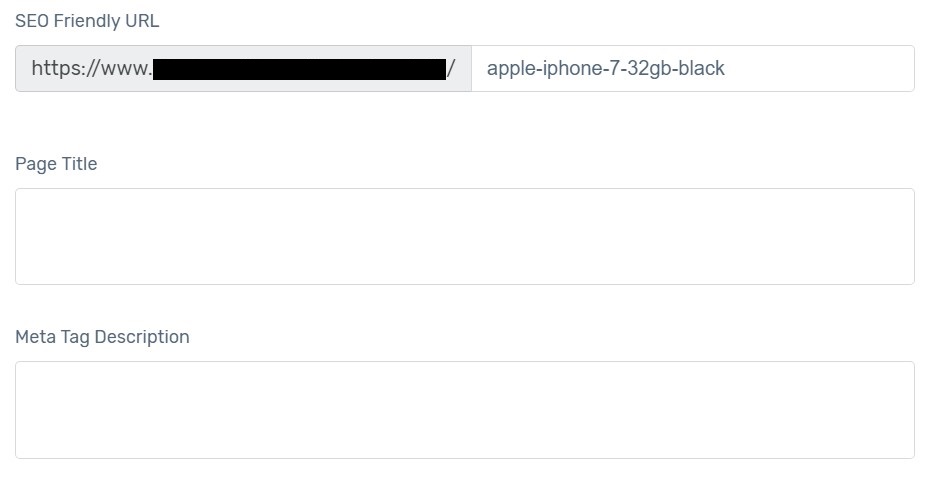 SEO Friendly URL: The product page URL link which will be automatically generated based on product title. Require mandatory and unique.

Page Title: The title of product page will be shown. By default, Unicart is showing product title.

Meta Tag Description: Describe the summary of product page to search engine.

Learn more about SEO.
Useful Apps
We have some apps which you can apply them to your Unicart store's Product Detail page.
Navigate to Apps page, click Add More Apps, search and install the app.
Also Bought
Total Bought Counter*
Learn more about how to upload product images.