How to Sell on Facebook Messenger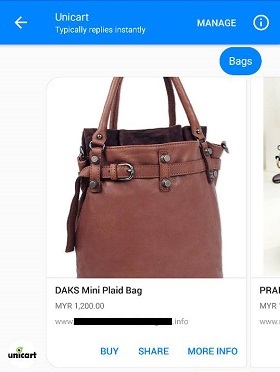 When you have a Facebook Fan Page, customers will try to find you via Facebook Messenger and enquire about the products you sell. Facebook Messenger Store allows your products to reach to customers instantly and sell on Facebook Messenger. Customers can even make purchases directly in Facebook Messenger without the need to leave Facebook Messenger and go to your Unicart store, which is a faster way to close the sales.  
Note: It can only be used after adding Facebook Store.
1. Navigate to Facebook, and choose Facebook Messenger Store.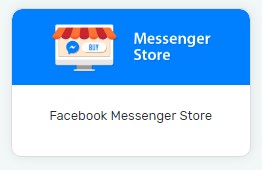 2. Choose up to 5 categories which you wish to promote, and enter Menu title that will display on Facebook Messenger.
3. For Level 5a and 5b, you can either select category in 5a or insert URL in 5b to the desired page.
Screenshot below shows 5a is disabled and enable 5b to direct customers to Latest Product Page.

4. When it is complete, enable the status and click Save button.

Congratulations! Facebook Messenger Store is Live now!
Here is the sample outcome when customers engage with your Facebook Messenger Store.
1. Click Shop Now to access Facebook Messenger Store.
2. Choose one of the categories to list the products which assigned to the category.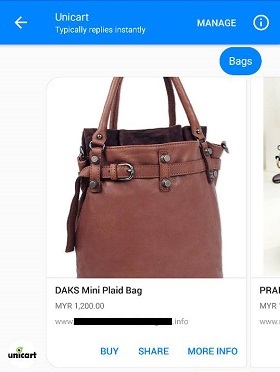 3. There are 3 options for each product listed.
BUY: For a product without variants, it will direct customers to proceed checkout. For a product with variants, it will direct customers to Product page to select a variant first.

SHARE: Customers can share and forward the product details to their friends or family on Facebook Messenger.

MORE INFO: It will direct customers to the Product page to view more images or description.
4. Each listing shows up to 10 products. If the category selected has more than 10 products, it will show View More button to view another 10 products.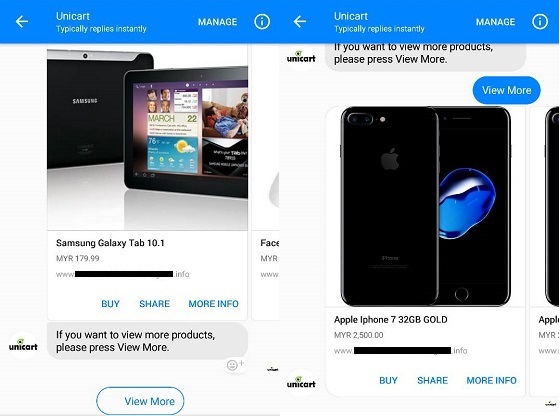 5. Click Latest Product which created by 5b with URL link inserted, it will direct customers to desired page (Latest Product Page).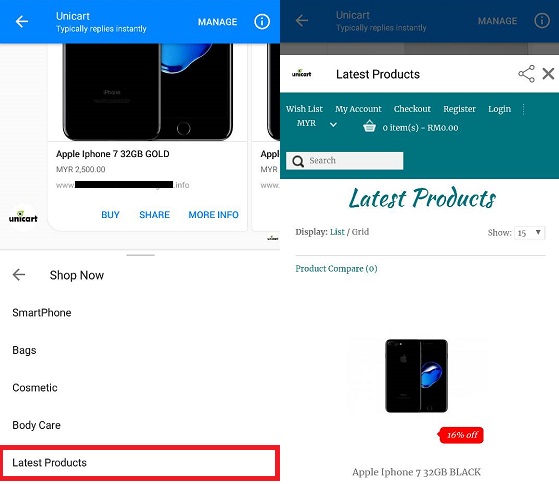 6. After customers shop and click BUY on the item, they will proceed to checkout and make payment.