How to Retrieve Marketplace Order Manually
Sometimes,  it would happen that marketplace orders are not synced to Unicart automatically after a few hours due to some unforeseen reasons behind. Hence, Unicart allows you to get missing orders from marketplace manually. Due to marketplace API requirement, it works for 11street, Lazada and Shopee at the moment. Please follow steps below to get marketplace order manually.
This feature is only available in Unicart Pro Plan and above.
1. Navigate to Orders, click More icon and choose Marketplace Order.

2. Select Marketplace you wish to get the order, fill in the required fields and click Confirm button.
Shopee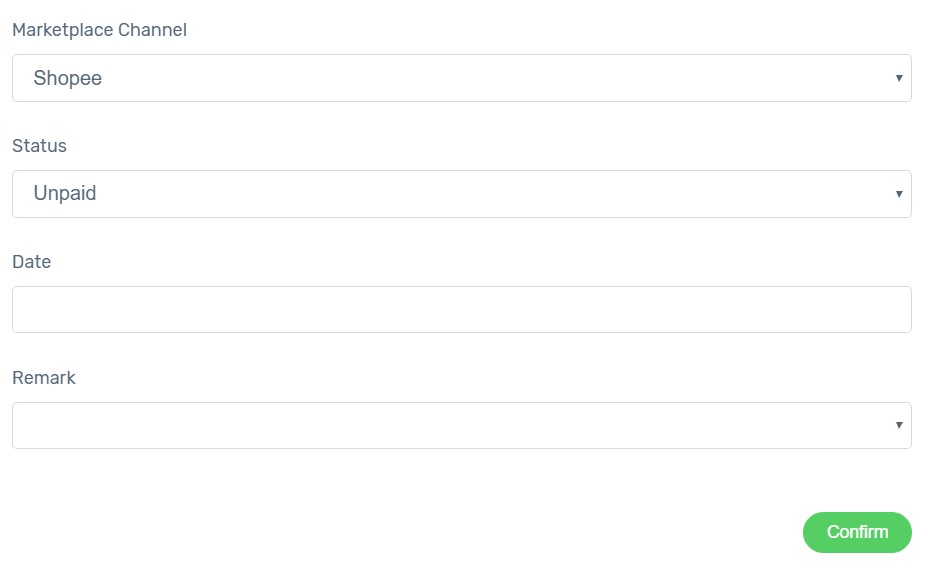 Select Shopee channel.
Select the current order status of the missing order in Shopee.
Select the date of order added. (Order Date, NOT Update Date or the date that you found missing)
Select the preference of order remark in Unicart.
After filling in the correct details of the missing order from a particular marketplace, it will be successfully retrieved in Unicart Orders Page. At the same time, Unicart will update the latest inventory to the rest of the integrated marketplaces automatically.