How to Promote Your Products on Facebook
Want to get more exposure for your products on Facebook? Facebook Post Product enables you to create a new post with your Unicart products and publish on your Facebook Fan Page. With Facebook Post Product, you can even convert Facebook users to paying customers and make purchase on your Unicart store. At the same time, you can collect payment instantly with integrated payment gateway and keep track of Facebook orders and product inventory on your Unicart store.
4 Ways to utilise Facebook Post Product:
Promote your latest products
Attract customers with promotional products
Clear out old stock
Remind your customers to buy again when you have restocked the products
1. Navigate to Facebook and choose Facebook Post Product.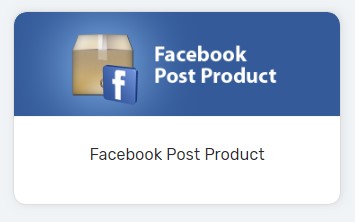 2. Click the product name you wish to post to Facebook Fan Page.

3. Fill up the required fields.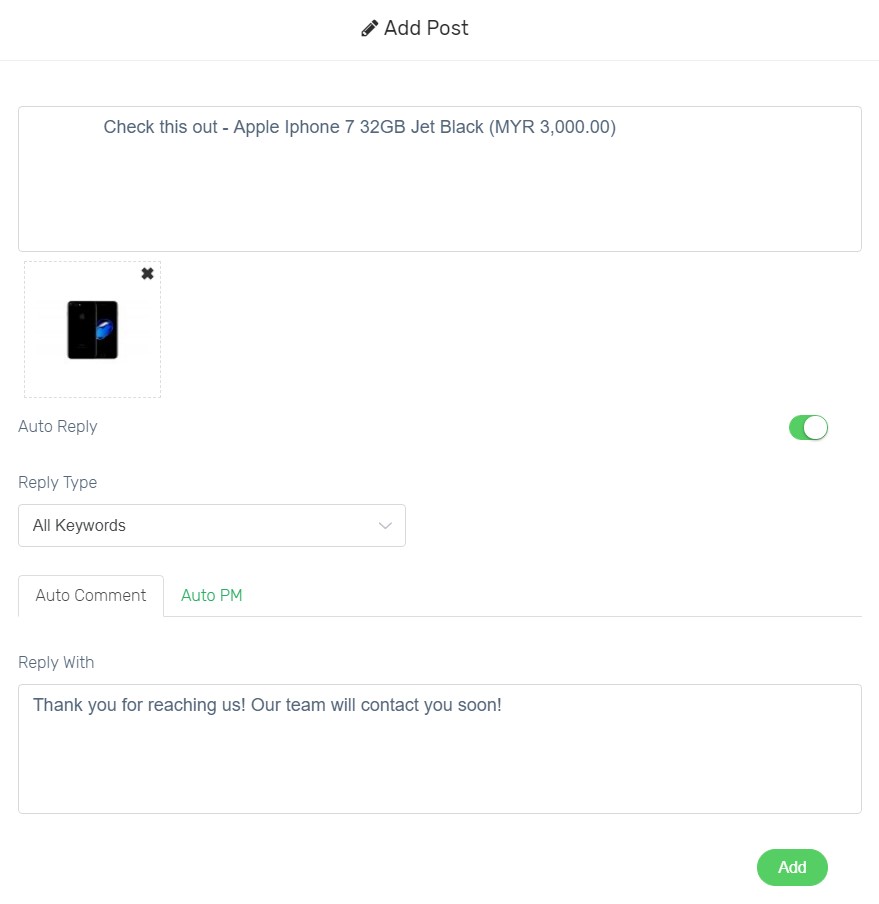 Post*: Enter the caption that you want to show on your Facebook Fan Page, with the product URL which allows Facebook users to click the product link and direct them to your Unicart store. You may use Bitly URL Shortener to shorten the product URL.

Picture: Unicart will auto attach the main product image. Click the image to edit if neccesary.

Auto Reply: Enable it if you want to trigger auto reply function to the Facebook users who leave comment to the post. You may set default reply or individual reply message for the post.
4. Click Add button to publish to your Facebook Fan Page.
Congratulations! You have successfully promoted your products in Facebook Post. If Auto Reply is enabled and someone leaves a comment to the post, Facebook will respond to the Facebook user automatically.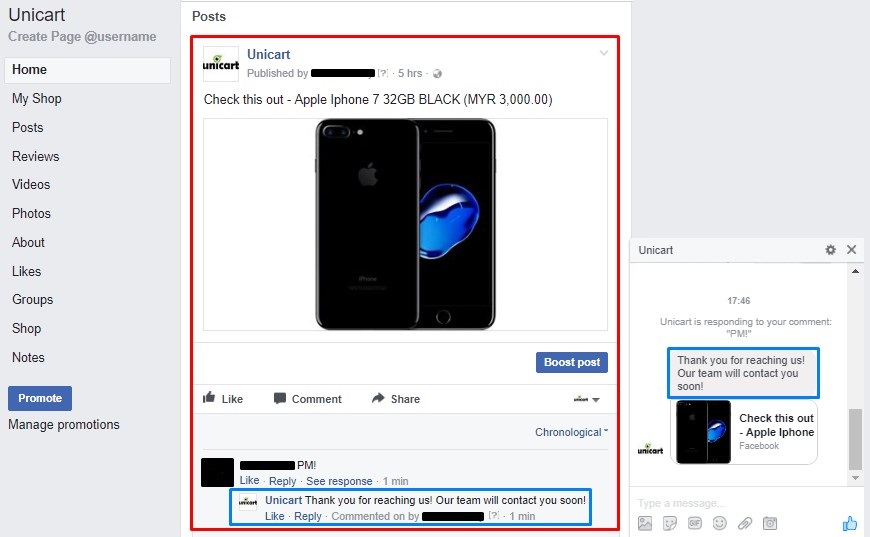 5. You can track the number of post has been created for the product on the Facebook Post ProductPage.

6. All the created post via Facebook Post Product will be recorded on the Facebook Post Page.
7. You can click Eye icon to view the post on your Facebook Fan Page.

8. You can also edit the content of the created post such as product price on Facebook.
On the Facebook Post Page, click the post message, update the post content and click Save button.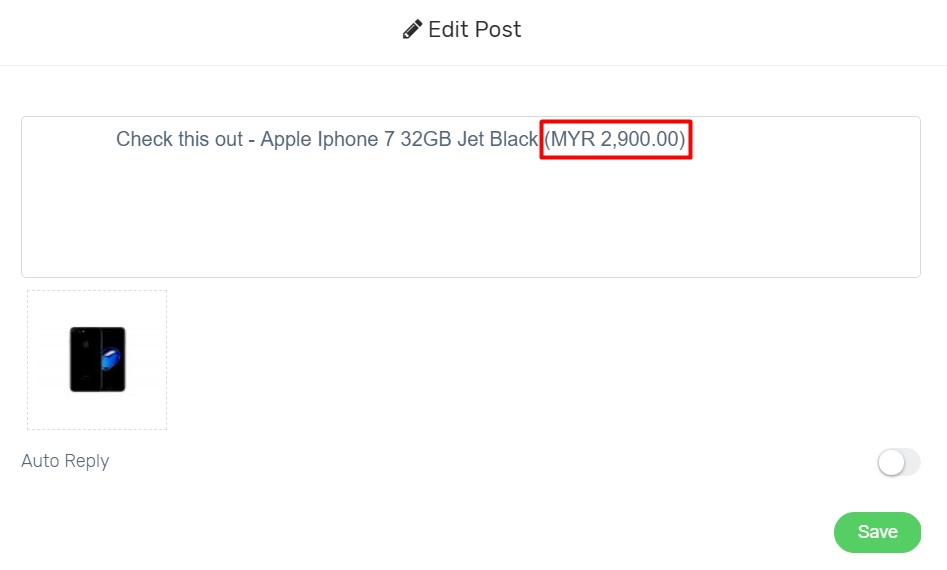 After refreshing your Facebook Fan Page, price in Facebook Post will be instantly updated.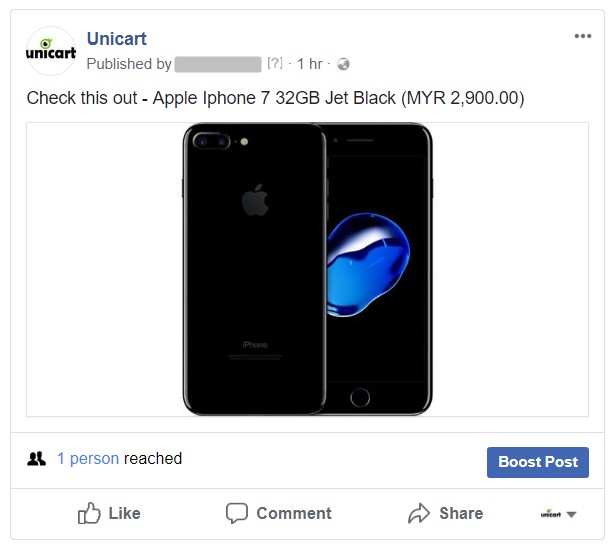 9. You may delete a created product post on Facebook.
Go to the Facebook Post page, click the Trash Bin icon, the product post will be removed from your Facebook Fan page automatically and cannot be undone.

10. Facebook Token is advisable to update every 50 days so that you can submit a Facebook Post Product from Unicart within the token period.
Go to the Facebook Store ver 2.0 page, click More icon on top right and choose Update FB Token.