How to Offer Store Pickup / Self Collection
Store Pickup / Self Collection is a shipping method which allows your customers to pick up the parcel themselves instead of delivering the parcel to customers' location. Some customers would like to get the items purchased as soon as possible bypass courier service provider, and some would like to save the shipping cost. Enable it when you have a physical store and encourage customers to collect parcel themselves.
1. Create Geo Zone for your store location.
This is to prevent customers from mistakenly choosing Store Pickup option where your store is far away from customers' location.
2. Navigate to Settings on bottom left panel, and choose Shipping.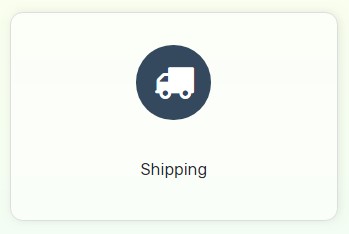 3. Click Add Shipping button.

4. Choose Pickup From Store.

5. Enable Status.

6. Click Add Pickup Rate and fill up required fields.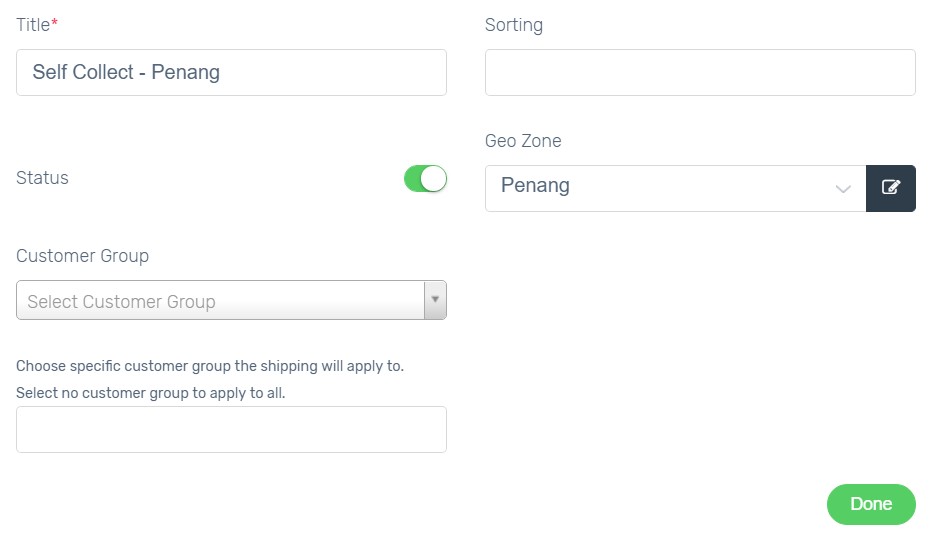 Title*:  The Shipping Name that will display during checkout process.

Sorting: The sequence of this shipping method in ascending order during checkout process when you enable multiple shipping methods.

Status*: Enable to live the Pickup option on Unicart store.

Geo Zone*:  The customer location that entitled for the Pickup option.

Customer Group: The Customer Group that entitled for the Pickup option. Leave it blank if you apply to all customers.
7. Click Done and Install button on top right, and perform Clear Cache to have changes on your Unicart store.
8. Try to make a purchase on your Unicart store to see if Pickup From Store option is available.