How to Manage Your Store Layout
No IT background or programming skills required to design your Unicart store now. Using our Drag & Drop Layout Manager, you can also create a stunning online store in a short time.
To manage your store layout, navigate to Webstore and choose Layout Manager.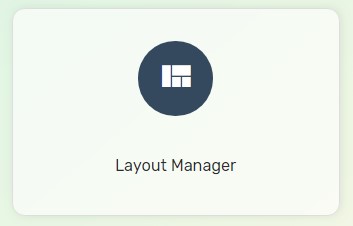 Layout Position
There are 4 parts of layout position which determine how visitors view your Unicart store from a web browser.
Browser: Icon
Header: Logo / Header Banner
Body: Top, Left, Right & Bottom Content
Footer: Page Content Footer
1. Icon allows you to add a favicon to your Unicart store.

2. You can either display logo or header banner on top of your Unicart store at a time.

3. Body content enables you to DIY the most to promote your products or display information. You can drag the modules from the General Module List and drop at the column you like easily. Discover the top 12 modules in Layout Manager.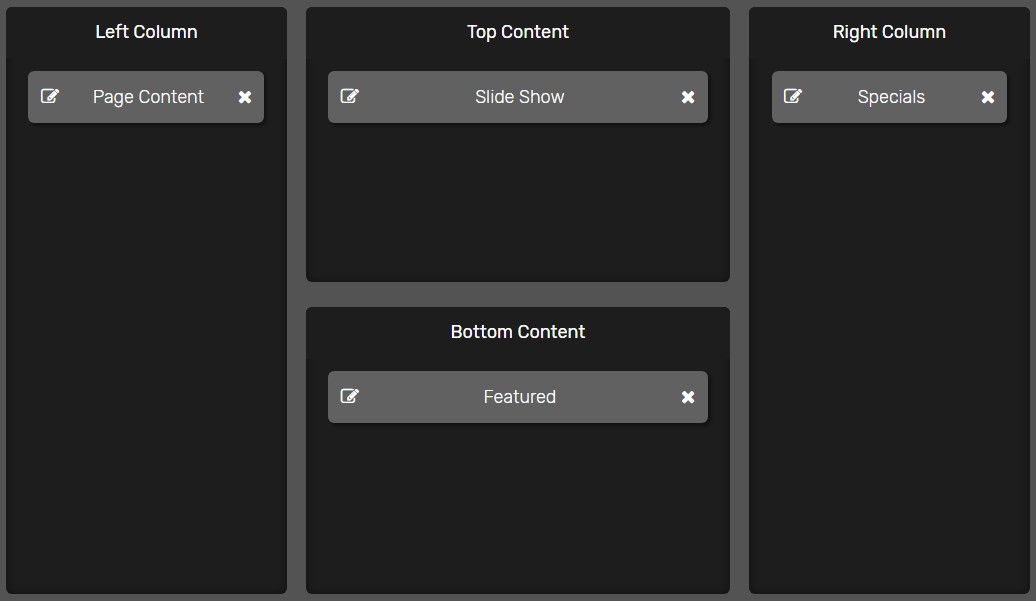 4. If you see Pencil icon in the module after placing on the column, please click the Pencil icon to apply necessary changes.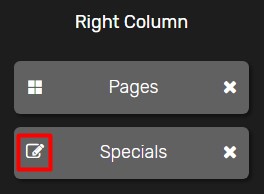 5. Click Clear Cache and you will see the activated modules displayed in the column accordingly.
Note: As different templates come with different design, some of the columns are not applicable in the template. 
Below sample uses Nextgen template and all columns are available to use.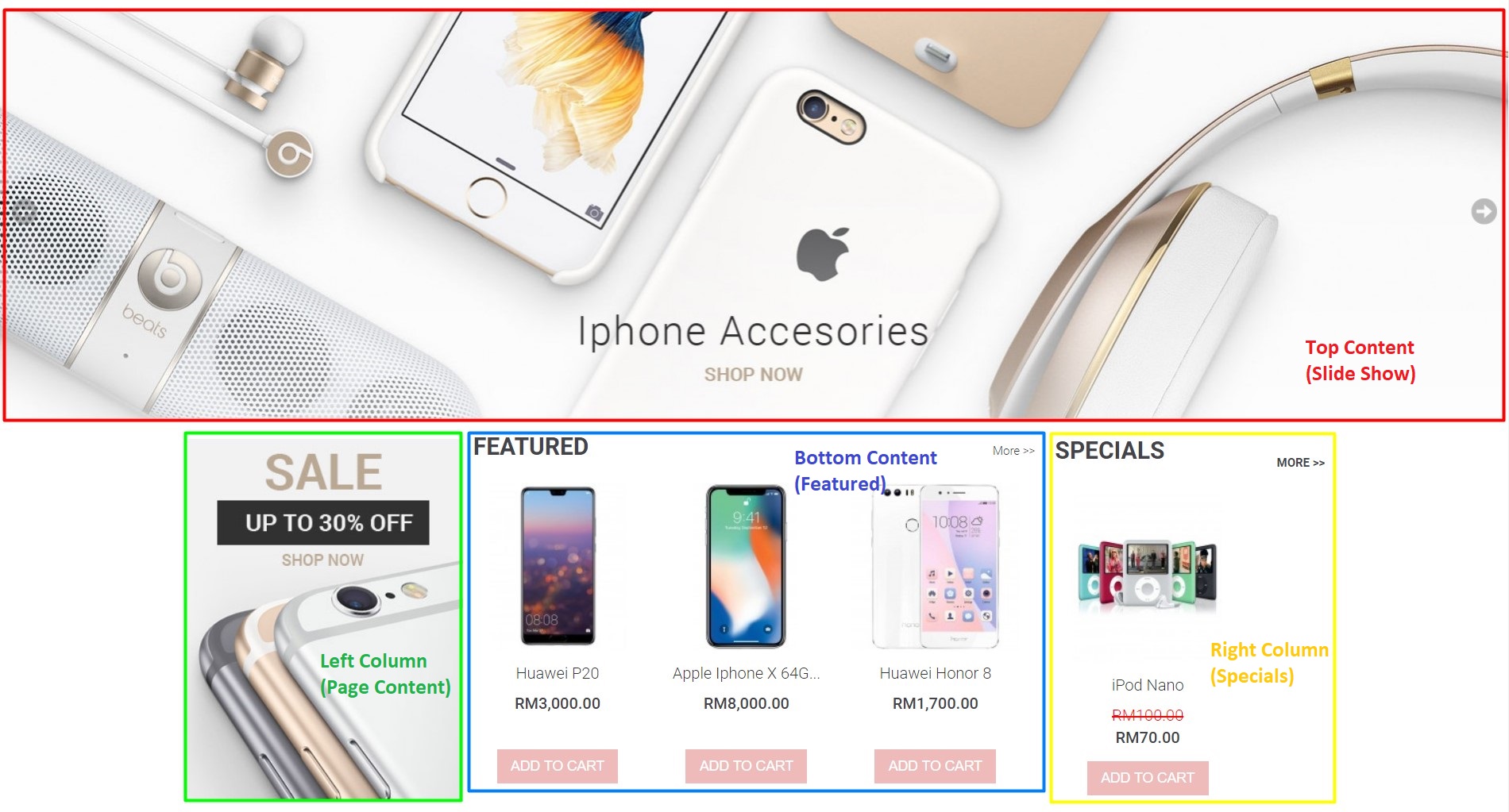 6. Page Content Footer enables you to display information like payment method or couriers available in the last column of footer.

Store Layout
Make use of the body content (Top, Left, Right & Bottom Content) and add different content to 5 different layouts respectively.

1. Home is the main page of your domain name and also a starting point of your Unicart store. Most merchants spend their effort to design a good homepage with their creativity. Serve it as a landing page to attract visitors and increase conversion.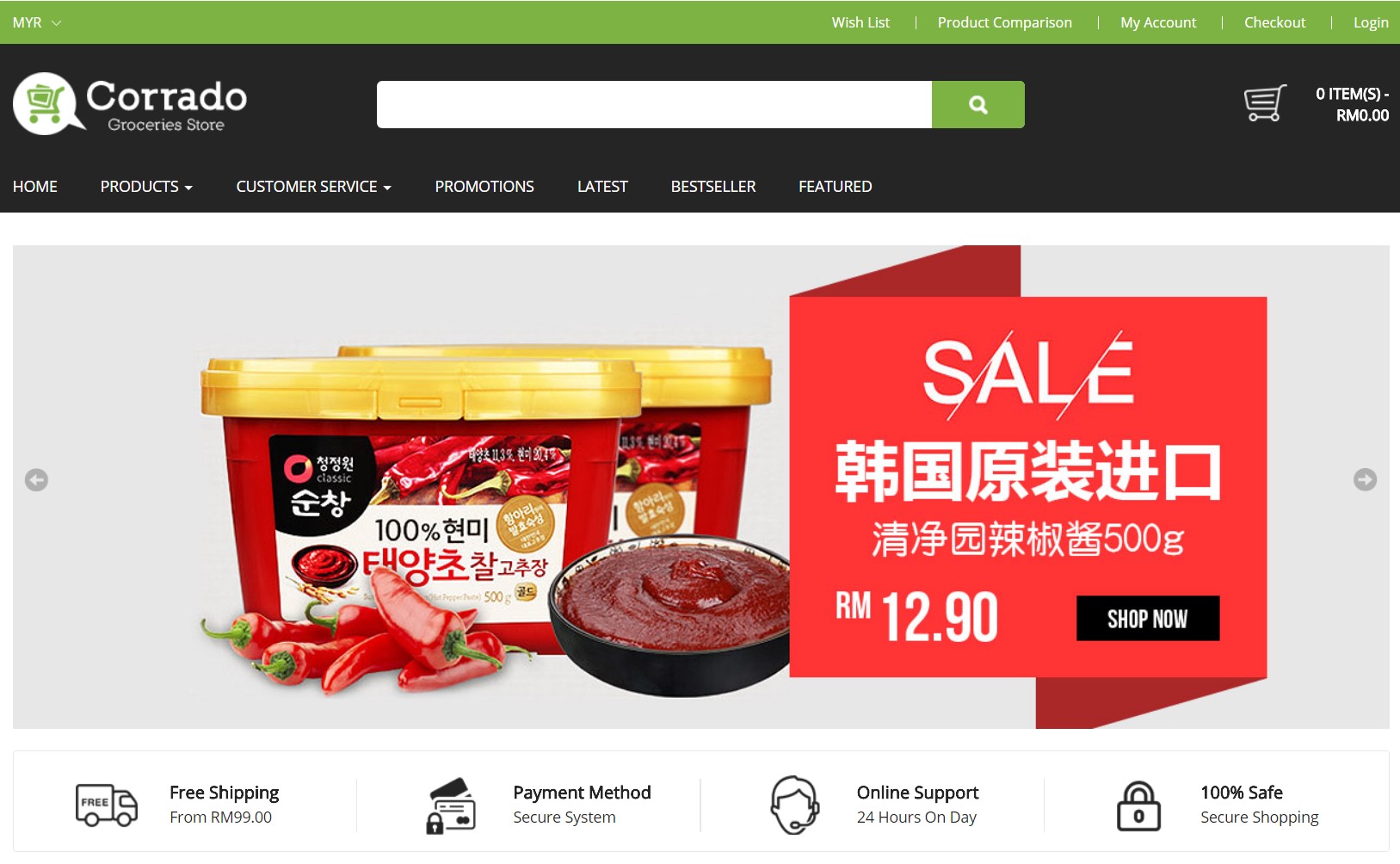 2. Category is a page that lists all the products with name, image, price and add-to-cart button. It gives your visitors an easier way to view all the products on a particular category in one place.
Below sample uses Category and Shop by Price module in Left Column on Category Layout.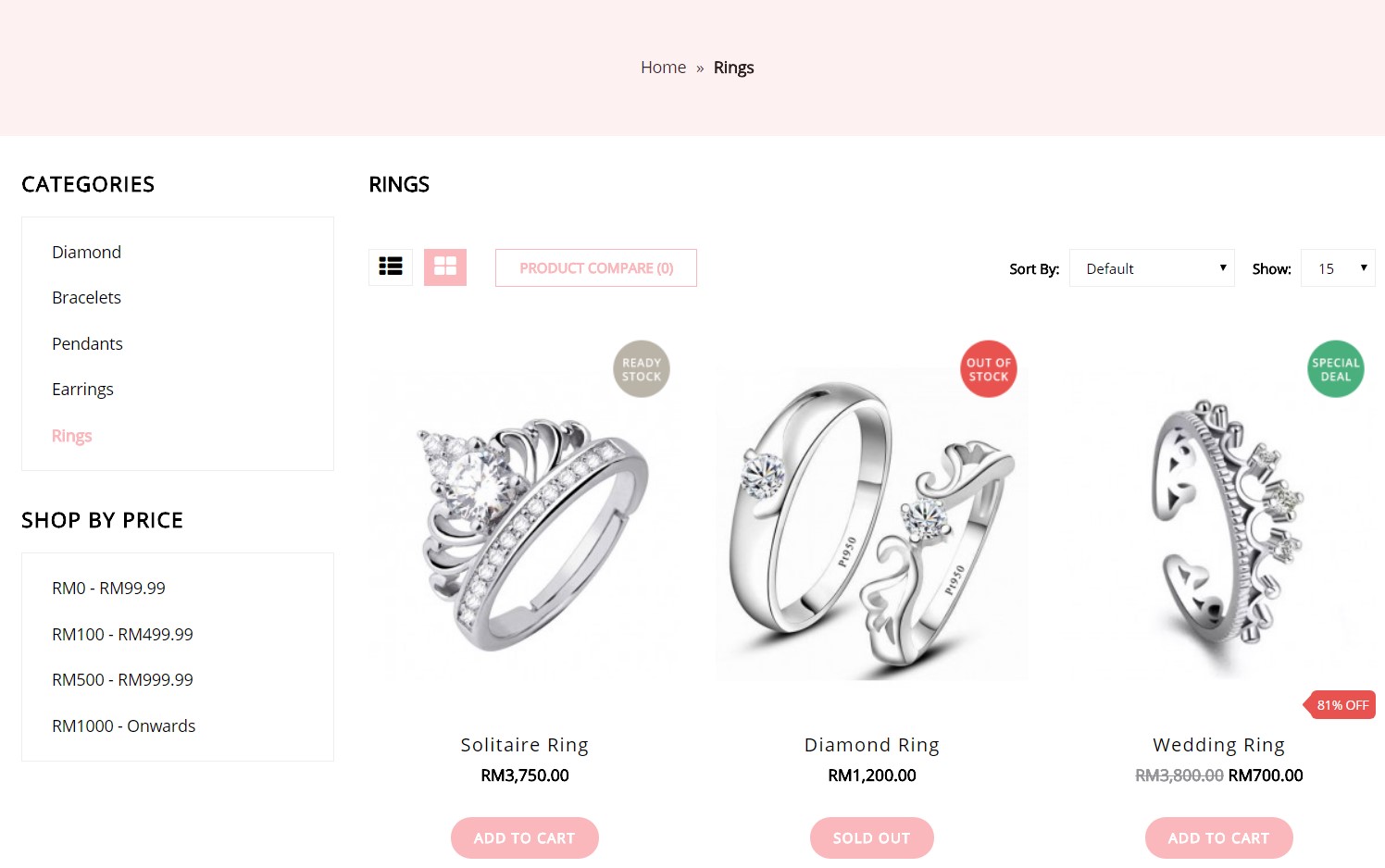 3. Product is a page that contains the detailed of the product. It is important as it can turn a shopper into a paying customer.
Below sample uses Category and Shop by Price module in Left Column on Product Layout.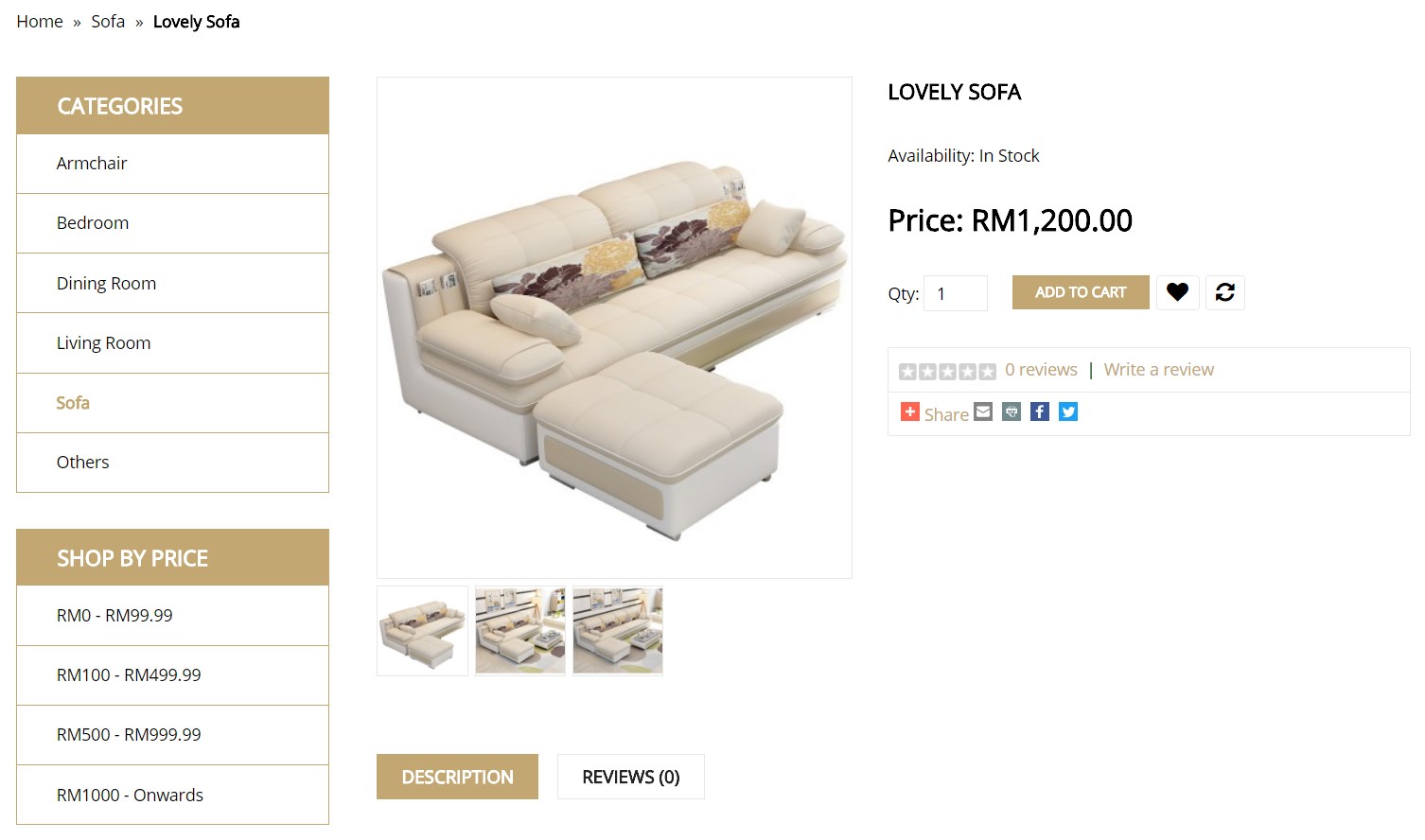 4. Page is used to display your business related articles or documents on your Unicart store.
Below sample uses Page module in Left Column on Page Layout.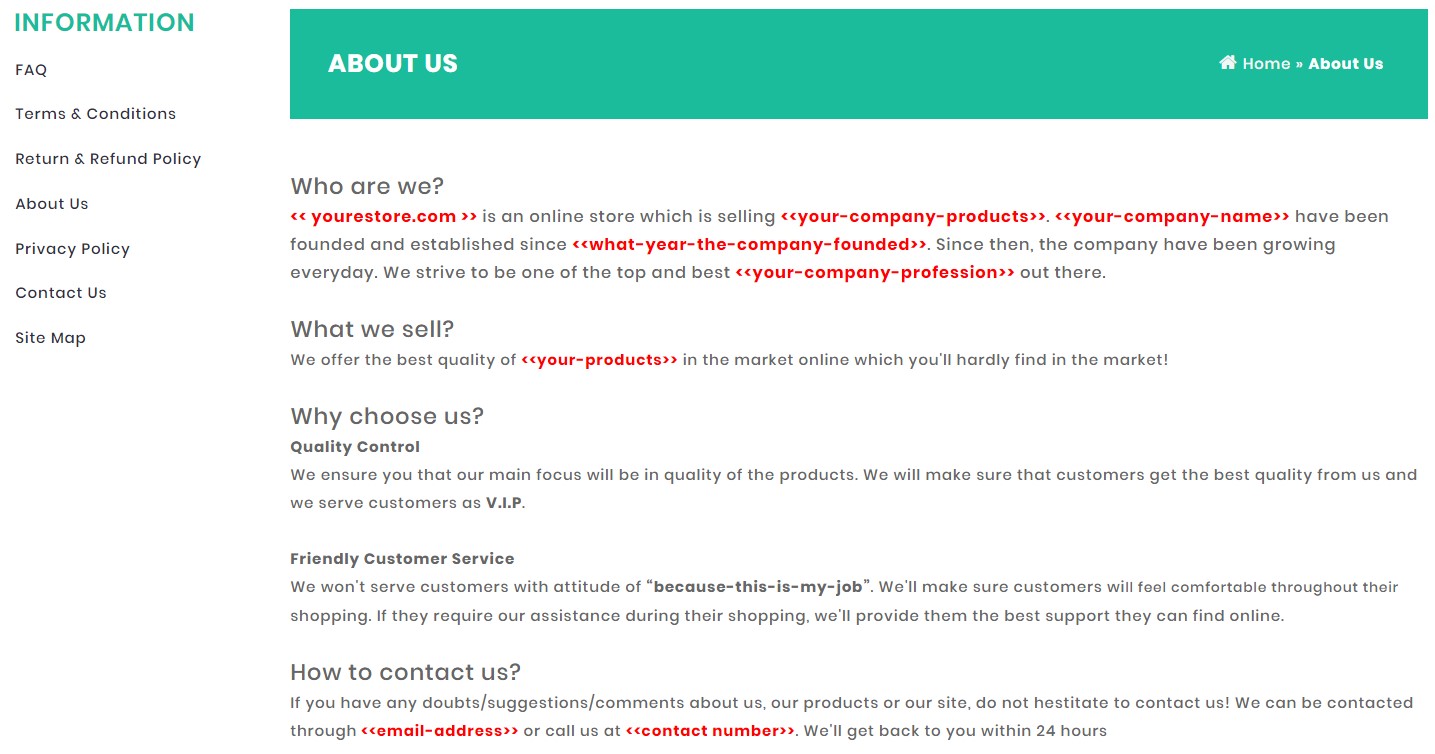 4. Others are the system pages like Login page, Wishlist page, Receipt Upload page and etc.
You may leave the body content blank on Others Layout.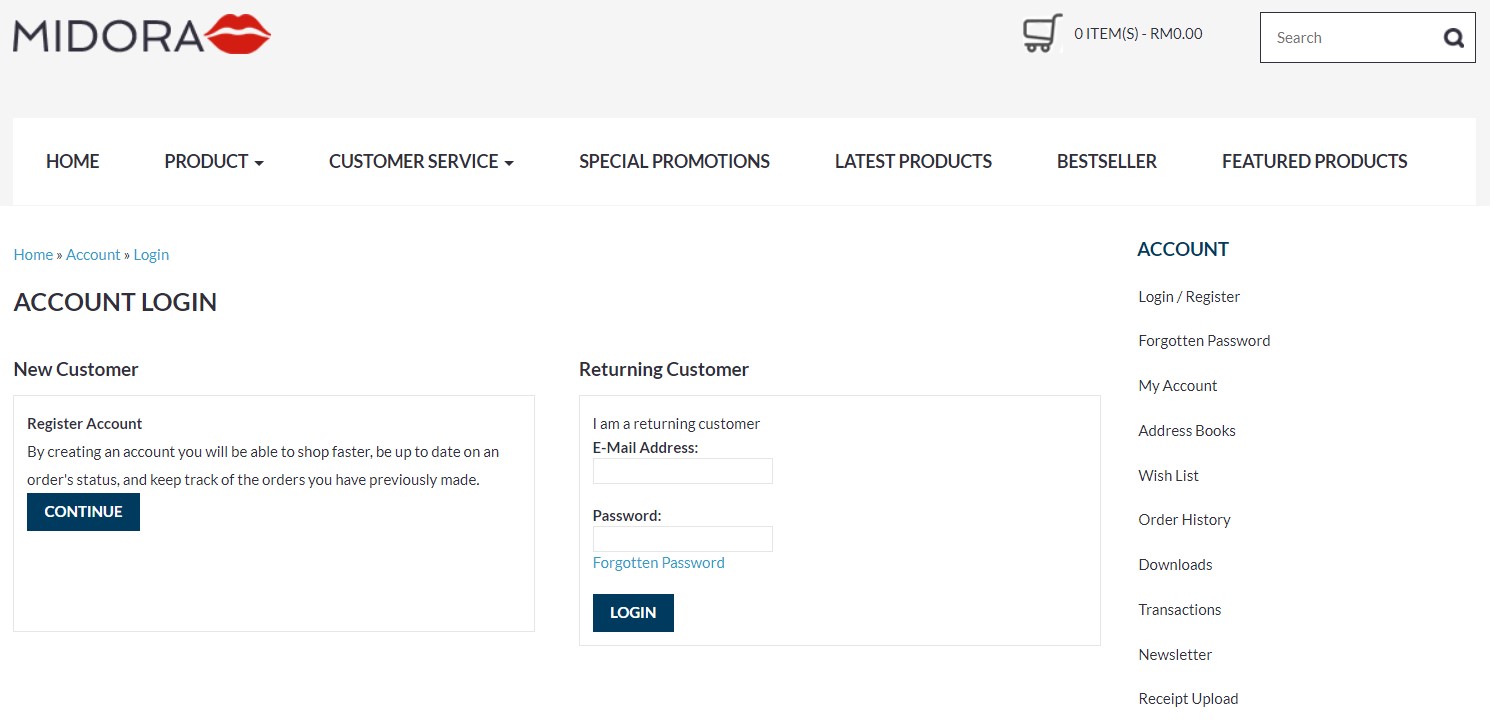 Learn more about how to make your Unicart store mobile friendly.