How to Manage Product Images Sizes / Dimensions
Do you know that you can make your Unicart store look outstanding by changing product images sizes or dimensions? Set the best size for your product images to attract your customers.
1. Navigate to Webstore and choose Layout Manager.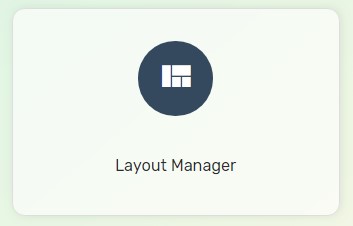 2. Click More icon and choose Image Settings.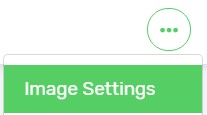 3. Manage your images sizes in pixel.
4. Click Save button.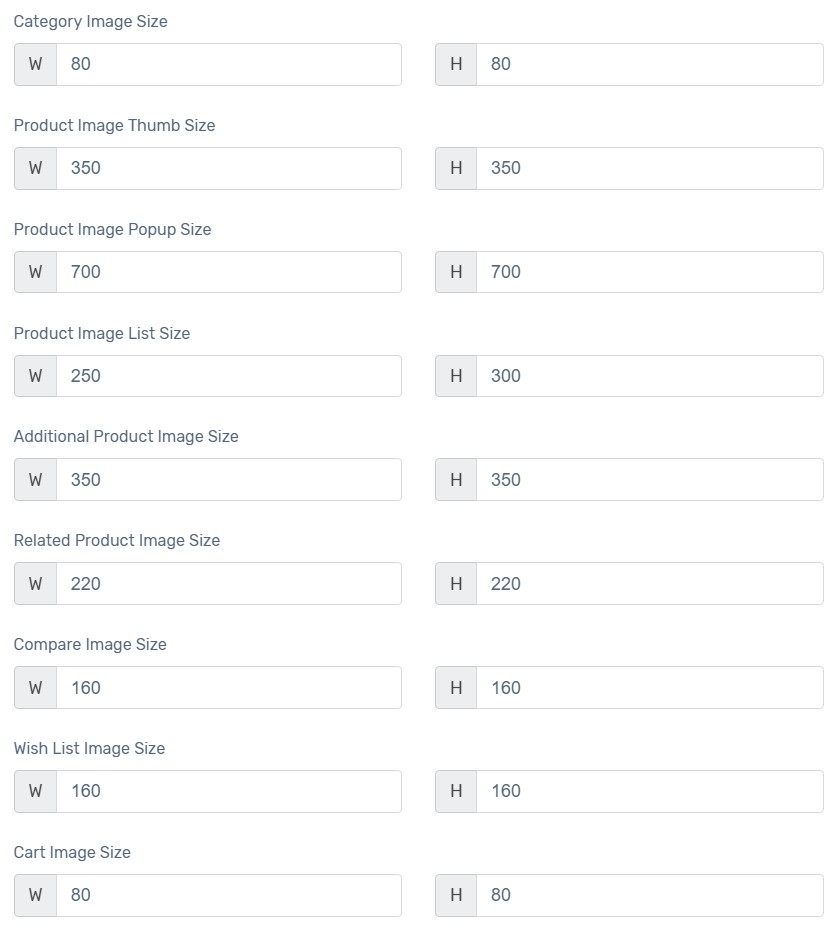 Here is the sample of images sizes.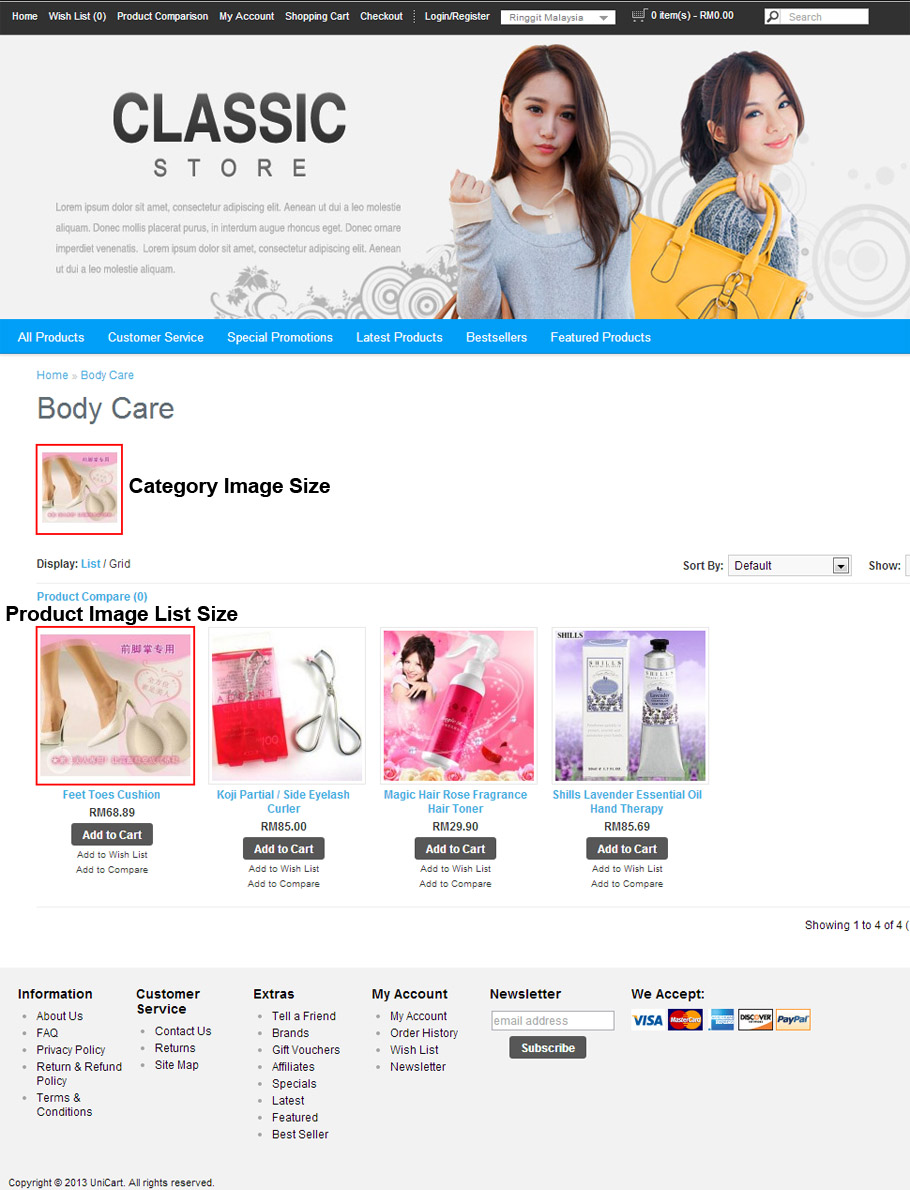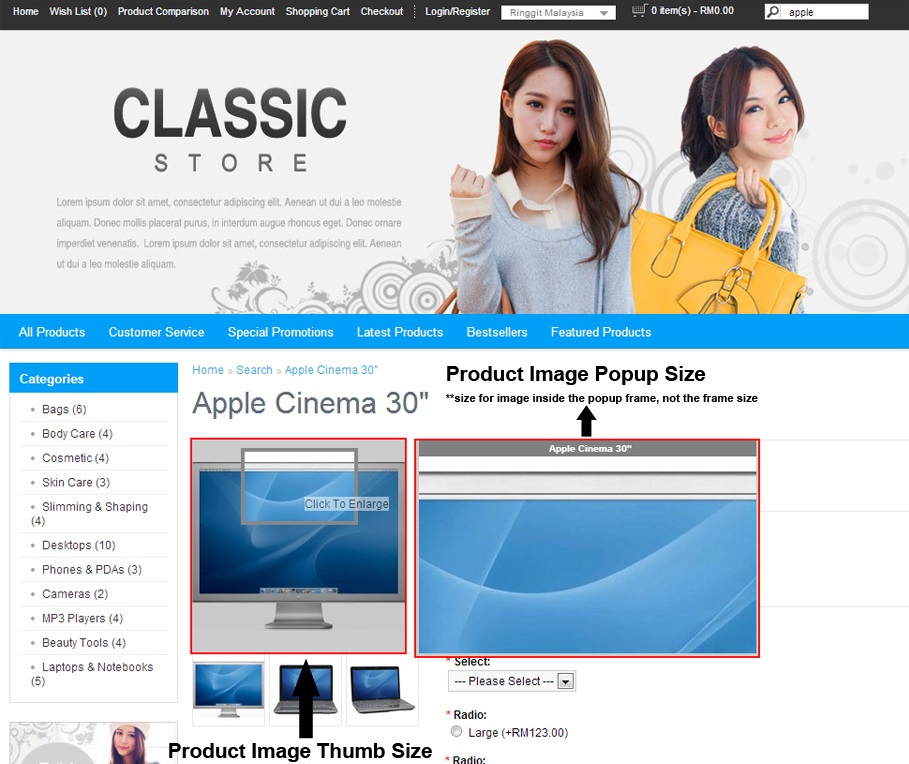 Note: Frame Size is controlled by using Cloud Zoom Effect app.