How to Make a Clickable Image by Adding Link

Nowadays people don't read more text. Smart merchants use images instead of text to deliver the message on their Unicart store. Design a relevant image to engage customers by showing what customers will see next. Then, adding a link to an image makes the image clickable. After clicking the image, it can direct your customers to a specific page.
1. Right-click the image and choose Image Properties in the Rich Text Editor.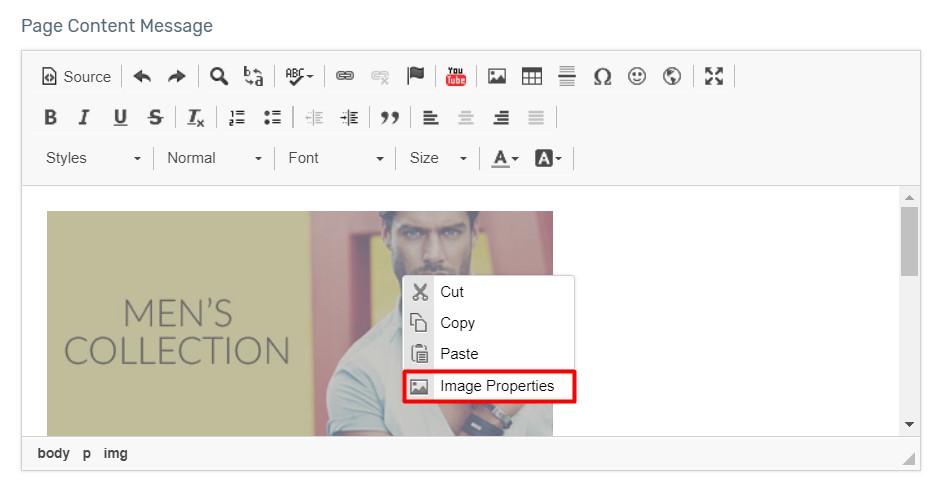 2. Click on the Link tab.
3. Enter the URL of the desired page.
4. Select Target to New Window to open a new window.
5. Click OK button.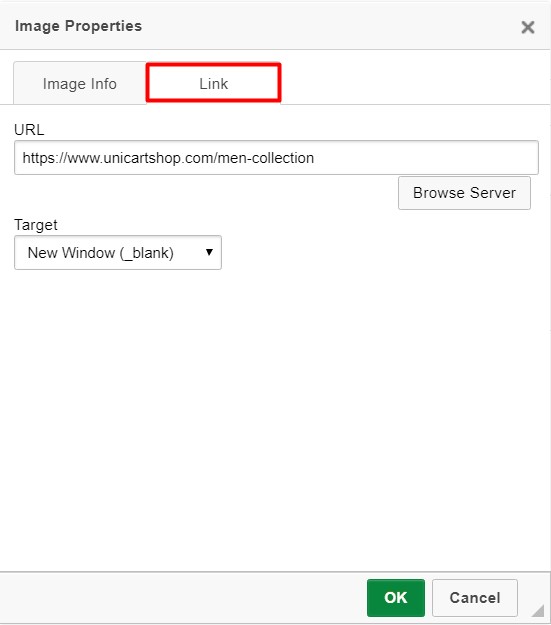 6. Click Save button and Clear Cache.
Congratulations! You have successfully added a link to the image and the image is clickable now.