How to Create Products to Map Existing Marketplace Listings
Some of the sellers have been selling on marketplaces and started online business journey early. To grow your online business and manage inventory with ease, Unicart is the eCommerce solution to present your products to more marketplaces and generate more sales. If you are an existing marketplace seller and still want to keep your existing marketplace products, you must know how to create products in Unicart in order to get product mapped between Unicart and Marketplaces and inventory synced automatically.
1. For example, you have created a product with variations on 11street and Shopee, whereas the product variations are created as individual SKUs on Lazada.

2. In Unicart, you must create a product based on 11street and Shopee product style.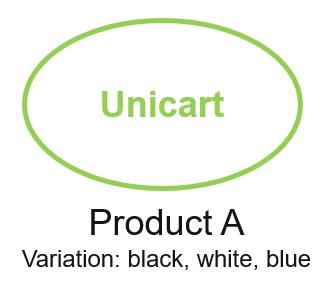 3. This is because 11street and Shopee are mapping based on Product ID, whereas Lazada is mapping with SKU.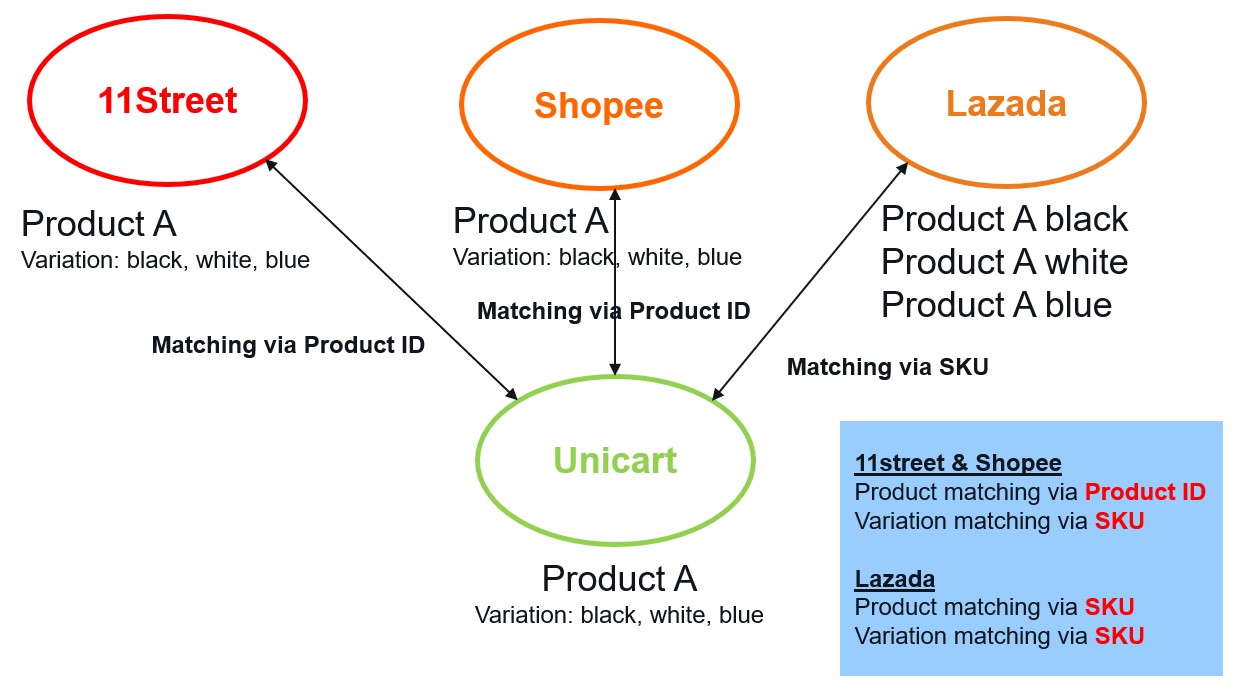 4. Kindly create products based on 11street / Shopee product style in Unicart and perform product and variation mapping later with the existing marketplace products.
Learn more about:
– how to create new products in Unicart
– how to map with existing Lazada listings
– how to map with existing Shopee listings
– how to map with existing 11street listings