How to Change Payment Icons at Footer

Paypal and Credit Cards are the default payment icons in your footer. Upload your own payment icons if you are not offering Paypal or Credit Cards on your Unicart store.
1. Navigate to Webstore and choose Layout Manager.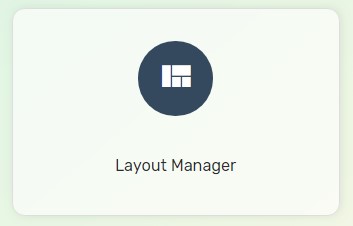 2. Click Edit icon in Page Content Footer.

3. Delete the image from Page Content Footer Message.
4. Click Image icon to upload new payment icon. Learn more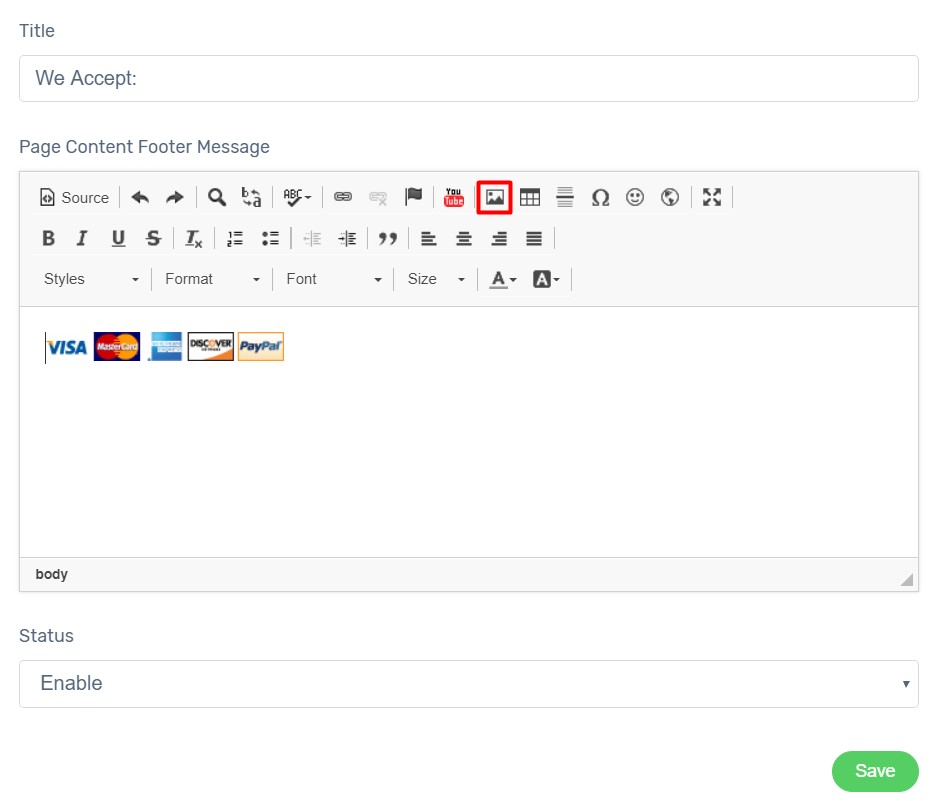 5. Click Ok and Save button.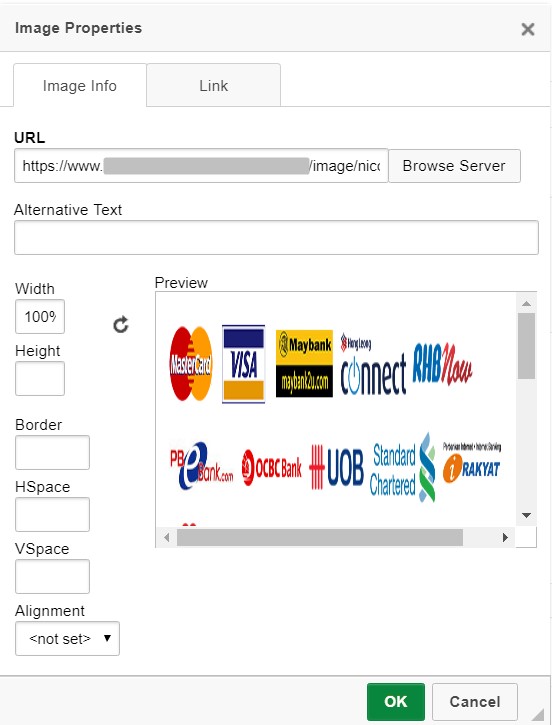 Congratulations! You have successfully updated payment icons on your Unicart store's footer.