How to Bulk Update Customer Group
Step 2: Bulk Update Customer Group in CSV
1. Open customers.csv via Open Office. Download Open Office.
2. Ensure the settings are correct especially Character Set, Separator Options and Text Delimeter. ClickOK button.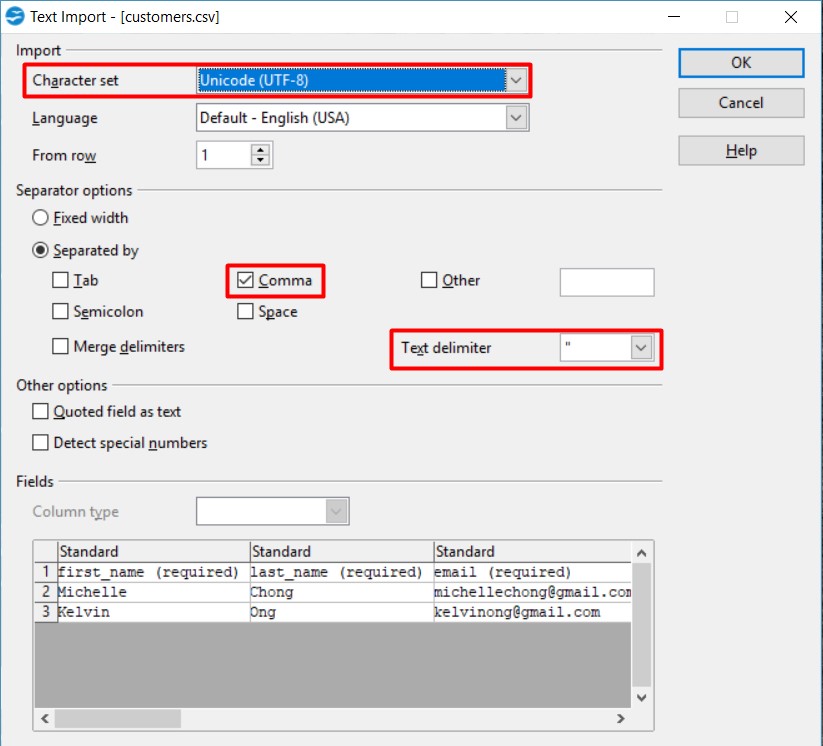 3. Update Customer Group at custom_group column.
Note: You may delete the columns which will not be updated except the required columns.  

4. Click Save icon and choose Keep Current Format option.