How to Add Facebook Messenger Bot
Step 1: Request Advanced Facebook Messenger Feature
1. Ensure that your Facebook Fan Page is actively publishing posts. Facebook loves active Fan Page in order to use the advanced feature in your Facebook Messenger.
2. Go to your Facebook Fan Page, click on Settings, choose Messenger platform and jump to Advanced messaging features section.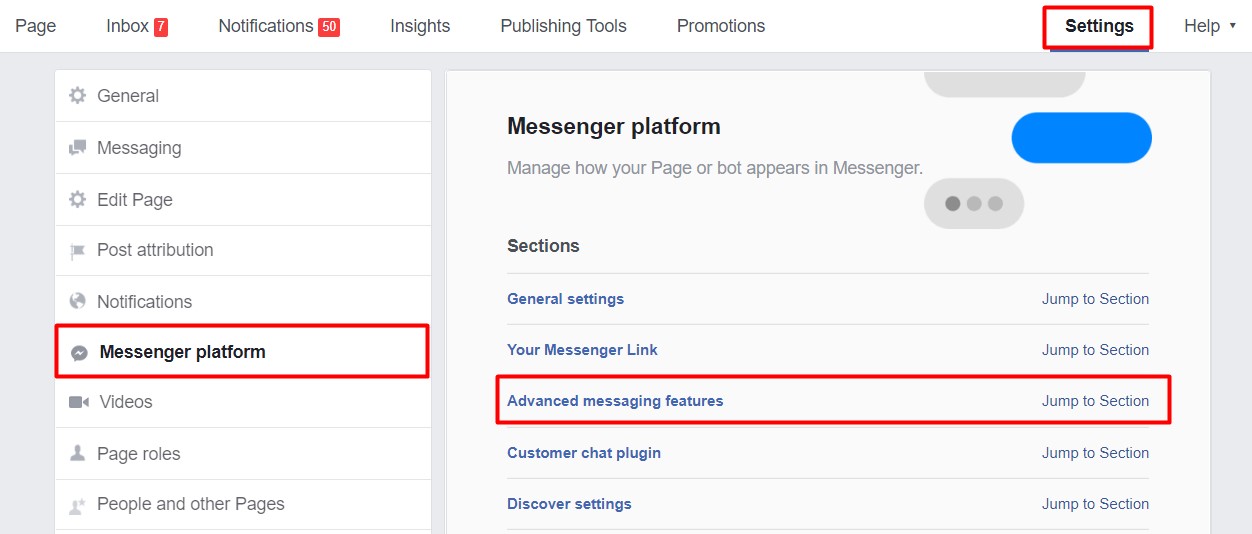 3. Request subscription messaging and fill up the required fields.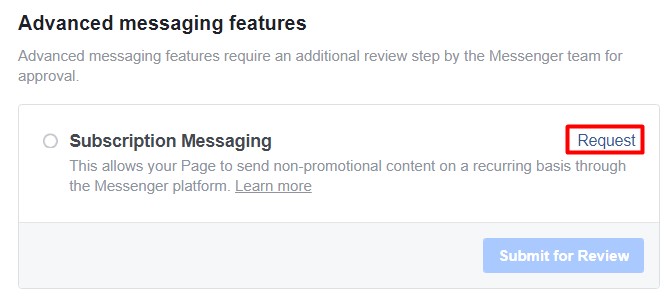 4. After filling up the form, submit for review.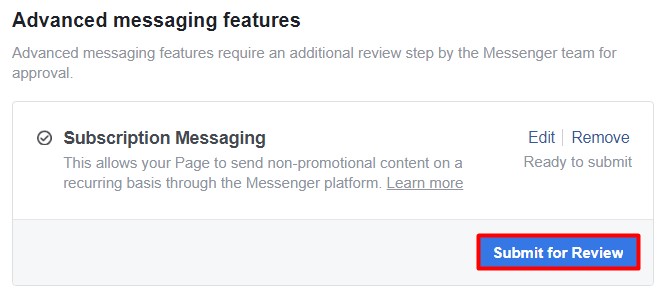 5. Facebook will take few days to process and notify you the result. If your request is approved by Facebook, then you can use Facebook Messenger Bot.
Step 2: Set up Bot Settings
1. Navigate to Facebook and choose Facebook Messenger Bot.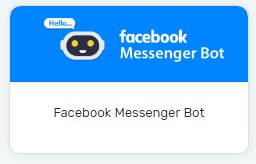 2. Set up Greeting Message and Welcome Message which will first engage with your customers.

Greeting Message will be shown the first time customers interact with Facebook Fan Page Messenger. It has a 160 characters limit.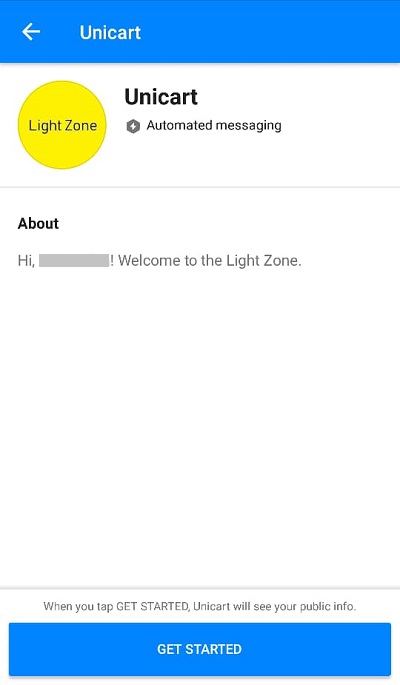 Welcome Message will be shown the first time right after customers click GET STARTED button to get in touch with you on Messenger.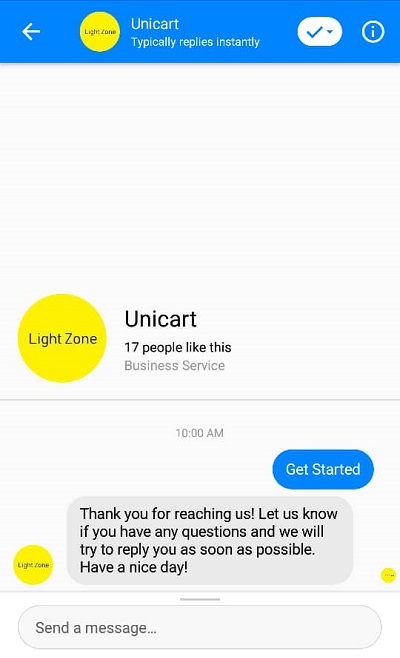 Step 4: Set up Bot
1. Create a new bot to detect customers keywords and reply accordingly.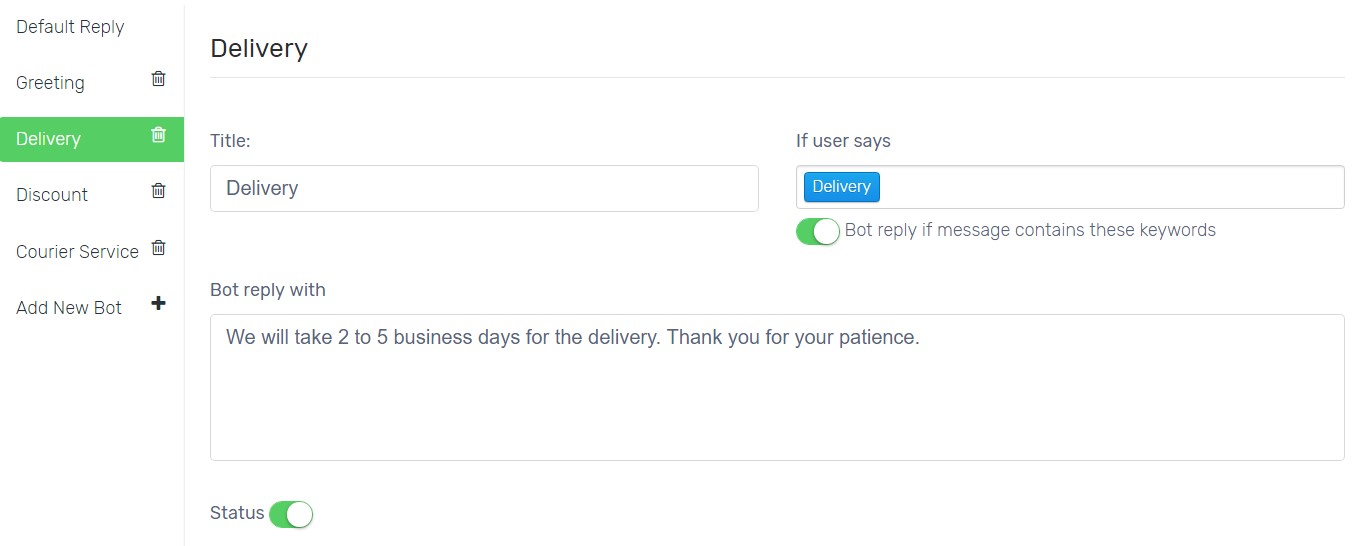 Title: The Bot Name for your own reference.

If user says: Enter the keywords customers would probably enter or search. Put comma (,) to enter new keyword up to 10 keywords.

Bot reply if message contains these keywords: Enable if you want bot to auto reply when message contains these keywords. Disable if you want bot to only respond to exact these keywords.

For example: Keyword is "Hi" and Customer enters "Hi I want to know more about it".
If it is enable, bot will find the keyword "Hi" and reply accordingly.
If it is disable, bot will not find the exact keyword "Hi" and respond with Default Reply or nothing.

Bot reply with: The message bot will reply when detects the keywords.

Status: Enable to live the bot.
2. You can add up to 10 bots and 10 keywords for each bot.