How Marketplace Sync Automatically
To generate more sales, you should not focus on only one channel. UniCart enables you to sell your products across multiple popular marketplaces such as Lazada, Shopee, 11street, Lelong and more. You can even sell internationally to Qoo10 SG, eBay US, Amazon US and more to expand your business.
1. Firstly, you have to register a seller account from the marketplaces you want to sell. Most of the time, you can sign up a seller account easily from their website.


2. Sync your products including product description and images from Unicart store to multiple marketplaces. Marketplaces will be sharing the same quantity and sell to their customers respectively.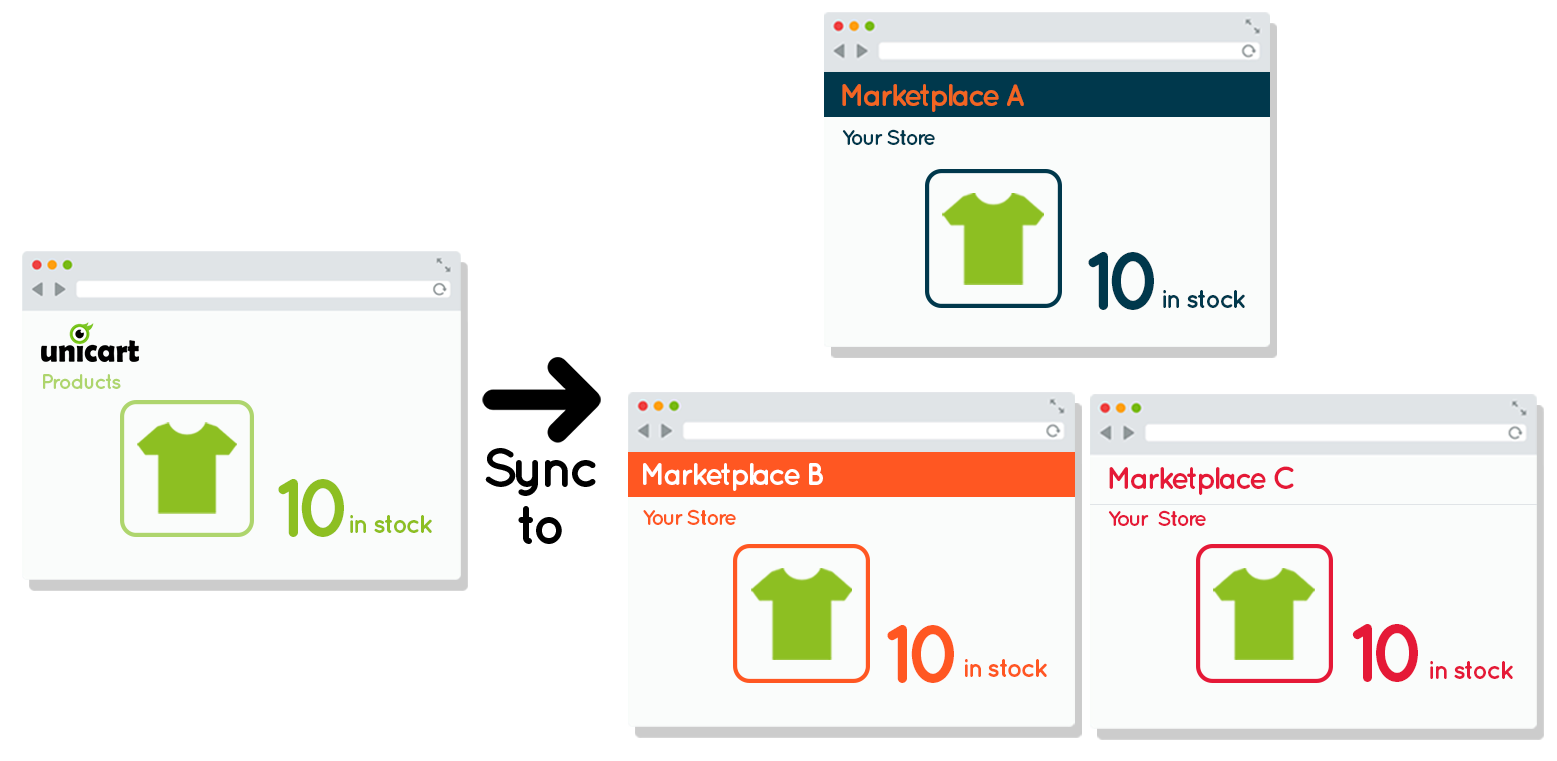 3.  When 1 product is purchased in Marketplace A, the marketplace order will be synced back to Unicart and update Unicart inventory with 1 unit deducted, leaving it with 9 units.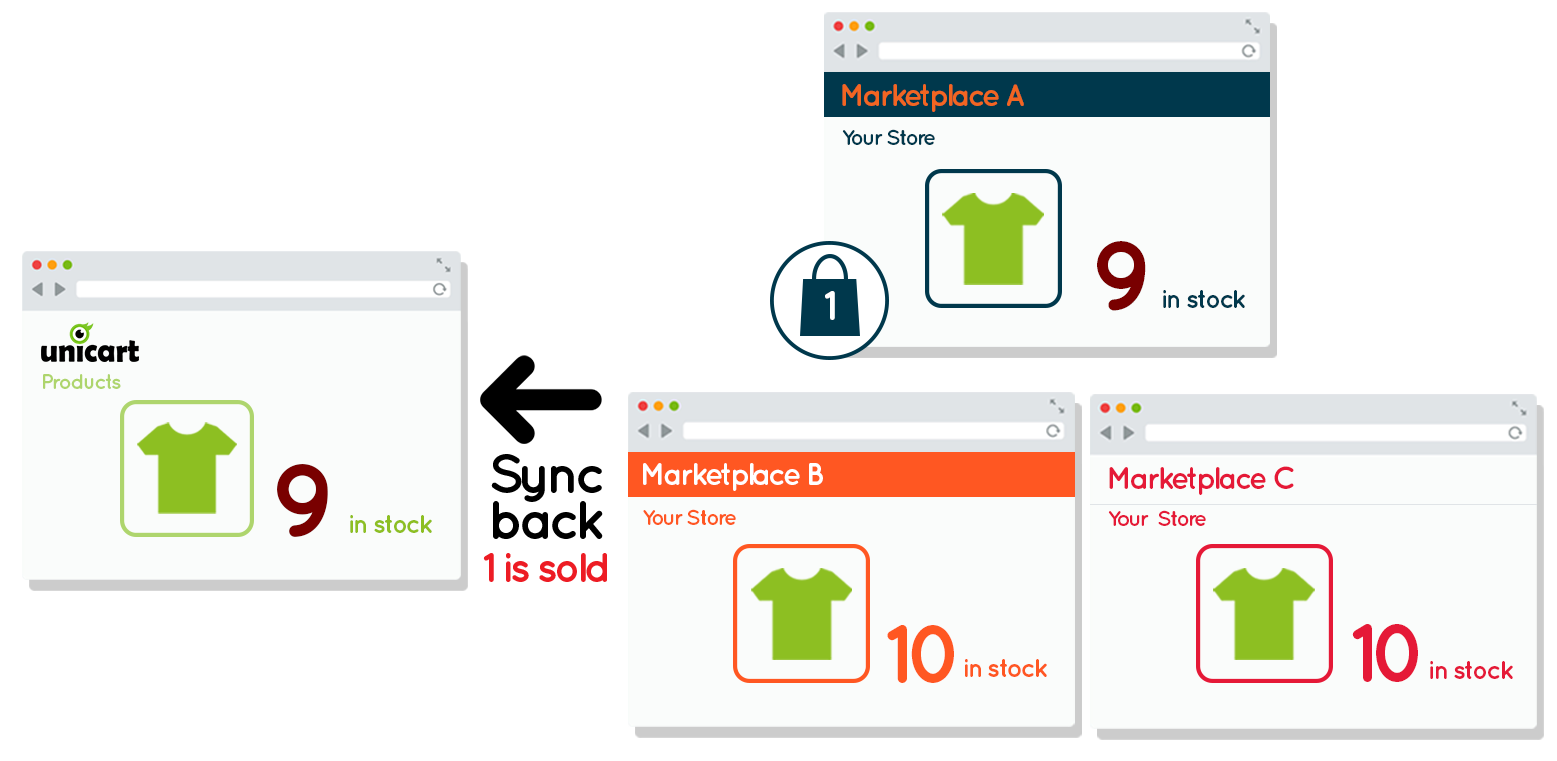 4. Unicart will sync the information where there are 9 remaining units to the rest of the marketplaces, to prevent overselling and underselling.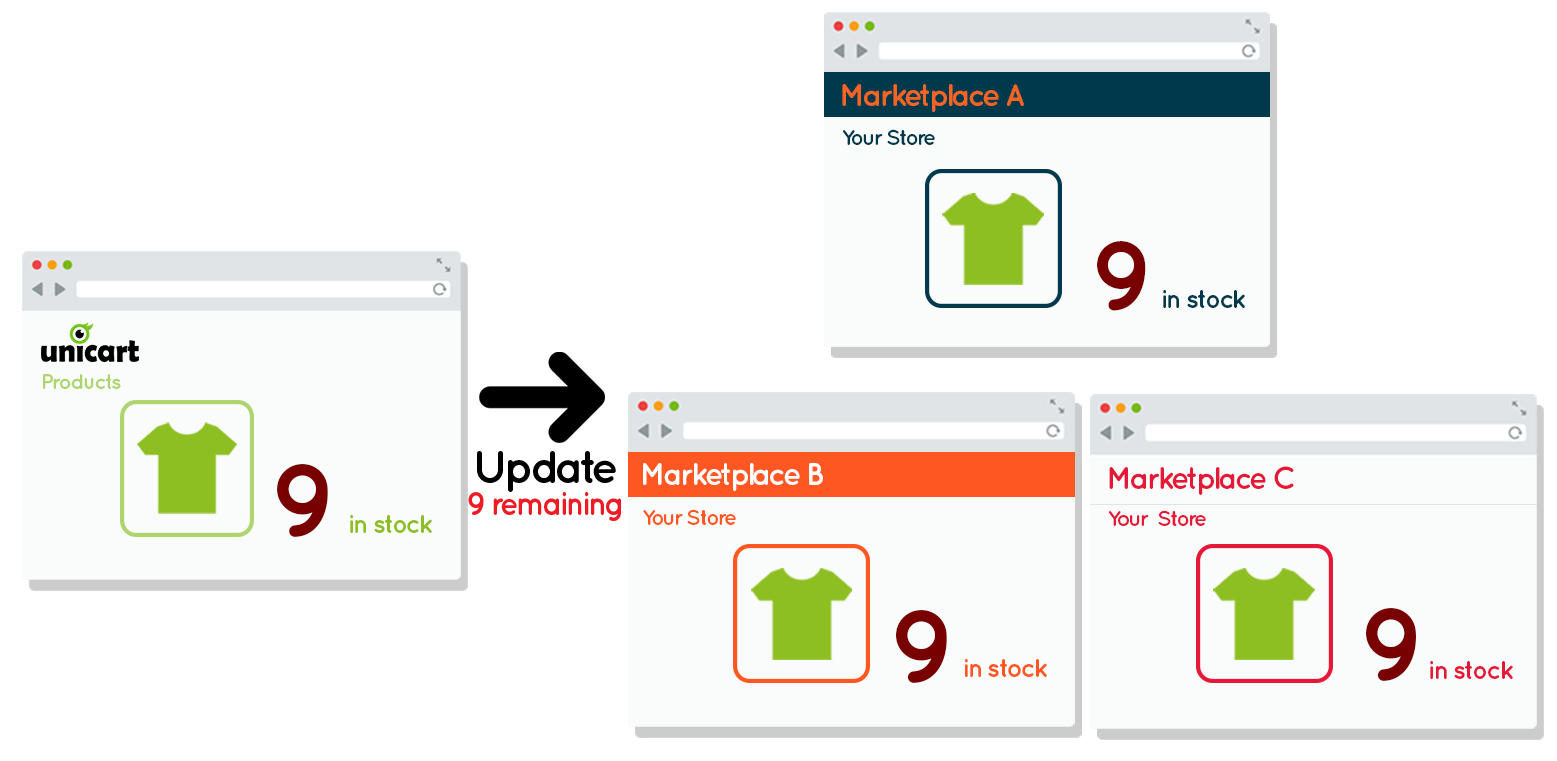 No extra work needed to log in to each of the platforms to update inventory manually when you receive new marketplace order. Just update inventory in Unicart and the inventory of integrated marketplaces will be get updated when new order triggered.
To get marketplace inventory auto-updated, please ensure that:
Learn more about how to update inventory and pricing to multiple marketplaces in one place instantly.